Why are more farmers using online marketing for their livestock trading needs?
This article looks at how the UK livestock industry has operated under the pressures of the Coronavirus pandemic. On 23rd March 2020, the UK entered very unfamiliar territory, with the government enforcing a nationwide 'lockdown' due to Covid-19. The world saw changes in the way that livestock could be sold with markets closing their doors, preventing sellers seeing their livestock being sold. With uncertainty about how long Covid-related restrictions would continue to be in place, farmers have had to explore alternative ways of selling and sourcing their livestock.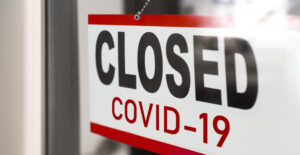 What opportunities do farmers have for livestock trading whilst the pandemic restrictions remain?
Going digital – auto-advertising:
Online livestock marketing has become a point of interest amongst many farmers. It offers a convenient 'any-time, any-place' solution and provides access to a much wider audience. It involves farmers creating an online advert, uploading a description with detailed specifications, and if possible, including photographs of the livestock they are selling.
Selling online, whilst it is convenient and relatively easy, does have its limitations. Farmers have mentioned that the system lacks a backup service for marketing advice.
From the buyer's perspective, this type of unsupported online advertising can be a risky business. Without the opportunity to inspect the animals first-hand, buyers are unable to verify that the provided information and specifications are accurate.
Inaccurate livestock descriptions, false imagery or incorrect details can lead to lengthy disputes and financial losses for farmers. Our fieldsmen hear only too often about farmers that have fallen foul to mis-descriptions and bouncing cheques. We have even had reports of situations where different animals have arrived, to those seen in online adverts, leading farmers into costly and time-consuming disputes. Buyers and sellers are therefore reliant on trust for smooth transactions.
So, what else can farmers do in this current climate?
Full-service marketing experts:
For farmers that want the convenience and wide audience that online marketing can provide, help is available. Meadow Quality have been working with farmers for over 45 years, using a network of trusted buyers and sellers to facilitate the sale and sourcing of livestock across the UK. Livestock is listed on our website on the following pages – Livestock for Sale & Livestock Wanted.
Meadow Quality fieldsmen are highly trained and experienced in inspecting and valuing livestock, ensuring confidence and fairness to both sellers and buyers. Field staff travel across the UK, on behalf of customers, to weigh and verify livestock descriptions before uploading an advert to the Meadow Quality website.
With lock-down restrictions slowly lifting, our fieldsmen are back in the field (complying with all covid-19 safety measures) and continuing to provide customers with expert consultation. Using specialists, like Meadow Quality, farmers can access expert guidance and dedicated support from a knowledgeable, experienced member of the industry. Farmers can also take advantage of the secure, guaranteed and credit insured payment service to lower risk for sales and purchases.
Can Meadow Quality help you with your livestock requirements? Email info@meadowq.co.uk,  call 01789 734100 or find out more at  www.meadowq.co.uk.