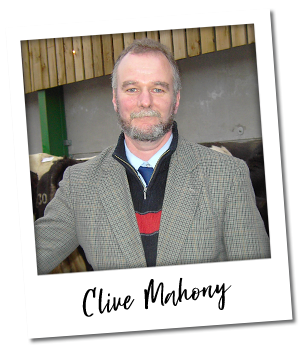 Meadow Quality are pleased to announce this year's recipient of the Clive Mahony Bursary.
Meadow Quality Ltd. are delighted to announce that the Clive Mahony Bursary Award has been awarded to Zara Blackmore, from Somerset. Zara is  currently a student of the Royal Agricultural University, in Cirencester. Zara will receive £250.00 to help finance her studies.
"It was clear from Zara's application that she is extremely passionate about protecting and enhancing the agriculture industry. We hope the bursary will help support Zara's ongoing education and we look forward to working with her in the near future." – Matt Nightingale, CEO.
"Meadow Quality are proud to offer this support to Zara. We received lots of excellent applications this year
 and would like to thank all applicants for their continued involvement."
Matthew Nightingale, Chief Executive at Meadow Quality.
The award is named in honour of Clive Mahony, an industry leading cattle specialist who sadly passed away suddenly in 2018. Clive was a fantastic ambassador of the agricultural sector and a valuable member of the Meadow Quality team. The loss of Clive from the sector has left a real void; he is missed greatly by family and colleagues.
"Clive was a brilliant and knowledgeable livestock trading specialist therefore it is an honour to launch a Bursary in his memory that help educate the next generation of the livestock industry. Clive had a thirst for knowledge and a fantastic understanding of the ever-changing livestock industry and supply chains. We hope that this bursary will help a similarly passionate person further their education"
The Clive Mahony Bursary is awarded annually with £250.00 presented to an agricultural student under 35 to assist with their ongoing education. 
Please note: Entries for the The Clive Mahony Bursary Award Scheme are now closed. Entries will officially reopen on 1st January 2021, for next year's Clive Mahony Bursary.